Welcome to Challenge #55! To see the winners of our last challenge,
CLICK HERE
or scroll down to the previous post.
Paper Playtime is changing their challenge schedule to the FIRST and THIRD Monday starting in October.
The FIRST Monday's challenges will be
CRICUT CREATIONS
with various themes throughout the year.
The THIRD Monday's challenges will be
SAY IT WITH SENTIMENTS
with various themes through the year using any form of creating you'd like.
Where are our
DIGI MONDAYS
going?
Well, I'm glad you asked!
Paper Playtime's DIGI MONDAY has MOVED to a NEW Location!
You can now play along with Digi Mondays over at my good friend's blog
who has renamed it accordingly to
The first challenge will be on
Monday, September 26th
!!
You will still be able to find The Queen's Royal Digi Challenges on the LAST Monday of every month! Yeah! Mark your calendars to play along!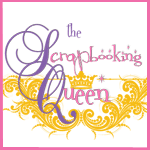 And now, on to today's new CHALLENGE.........
For Ch# 55 make an Easel Card -
or some call it a Pedestal Card.
We have a very special Guest Designer today,
Mary of CardzTV
. I just have to say that Mary is one of my very best friends. We've known each other since I first started blogging a few years ago. Be sure to watch her video below to see her Easel Card and instructions on how to make one yourself. And don't forget to pop over to her blog for some exciting changes and news she has in the works. But shhhh..... I'm not going to tell.... you'll have to go discover the secret yourself. Think of it as a scavenger hunt. :)
Our sponsor this week is
K Andrew Designs
with the
FASHIONABLE FRIENDS
stamp set! I have to tell you, I own this set and it's perfect for so many different types of projects! I even made a Halloween card with a witch flying on her broom and combined 2 of the stamps in this set for my sentiment to say, "I'm here for you When you need a little "lift"..." Hahahaha... I thought that was so funny.
I hope you'll take a moment or two to visit their web store. For every stamp set purchase, $1 is donated to various charities. I love that in a small way I'm helping out a charity when I buy their stamps! You can see a list of charities and which stamp set benefits which one by clicking
HERE
.
How to be Eligible to WIN:
1. Become a
FOLLOWER
if you aren't already. :)
2. Submit a new
EASEL CARD
below (no back posting to previously made projects)
3. We'd love it if you would leave a
COMMENT
on this post
, but not required.
4. We'd also LOVE it if you would

LIKE our Facebook page

, but not required.
Our design team has come up with some awesome Easel Cards to inspire you. Take a look:
...